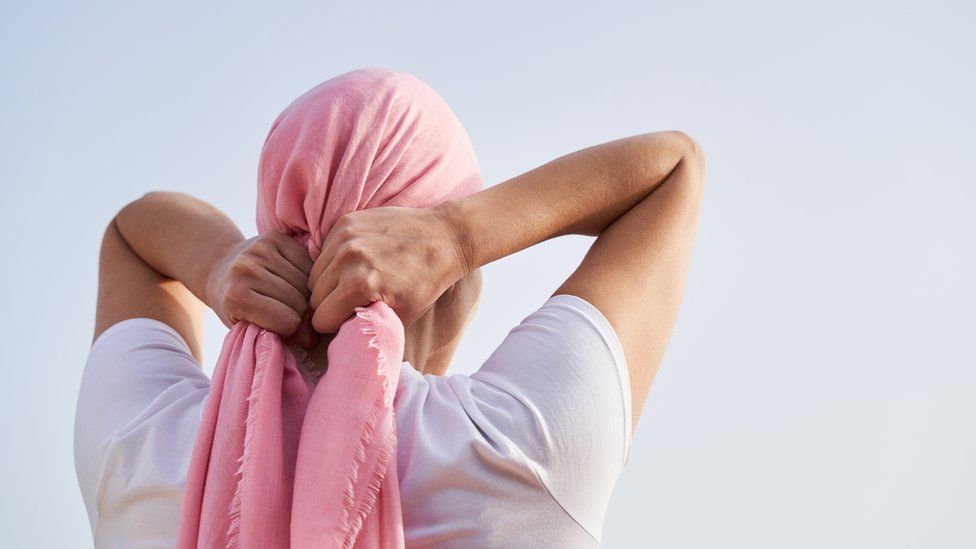 Scientists say they may have made the biggest breakthrough in treating cervical cancer in 20 years, using a course of existing, cheap drugs ahead of usual radiotherapy treatment.
Trial findings, revealed at the ESMO medical conference, show the approach cut the risk of women dying from the disease or the cancer returning by 35%.
Cancer Research UK, which funded the work, called the results "remarkable".
It hopes clinics will soon start doing the same for patients.
Cervical cancer affects thousands of women each year in the UK, many in their early 30s. Despite improvements in radiotherapy care, cancer returns in up to a third of cases, meaning new approaches are very much needed.
Dr Iain Foulkes, from Cancer Research UK, said: "Timing is everything when you're treating cancer.
"A growing body of evidence is showing the value of additional rounds of chemotherapy before other treatments like surgery and radiotherapy in several other cancers. Not only can it reduce the chances of cancer coming back, it can be delivered quickly using drugs already available worldwide.
"We're excited for the improvements this trial could bring to cervical cancer treatment and hope short courses of induction chemotherapy will be rapidly adopted in the clinic."
In the study, 250 women with cervical cancer received the new treatment – an intensive six-week course of carboplatin and paclitaxel chemotherapy, followed by the "usual" treatment of radiotherapy plus weekly cisplatin and brachytherapy, known as chemoradiation.
Another 250 women – the control group – received only the usual chemoradiation.
Five years later, 80% of those who had received the new treatment were alive and 73% had not seen their cancer return or spread.
In comparison in the "usual" treatment group, 72% were alive and 64% had not seen their cancer return or spread.
Dr Mary McCormack, lead investigator of the trial from UCL Cancer Institute and UCLH, said: "Our trial shows that this short course of additional chemotherapy delivered immediately before the standard CRT can reduce the risk of the cancer returning or death by 35%.
"This is the biggest improvement in outcome in this disease in over 20 years."
She told the BBC's Today programme: "The important thing here is that if patients are alive and well, without the cancer recurring at five years, then they are very likely to be cured, so that's what makes this very exciting."
Because the two chemotherapy drugs are cheap, accessible and already approved for use in patients, experts say they could become a new standard of care relatively quickly.
However, they caution that not every woman with cervical cancer might get the same beneficial outcomes from the treatment. Many of the women in the study had cancers that had not yet started to spread elsewhere in the body. It is unclear how well the therapy would work for women with more advanced disease.
The drugs can also cause unwelcome side effects, including sickness or nausea, and hair loss.
References: