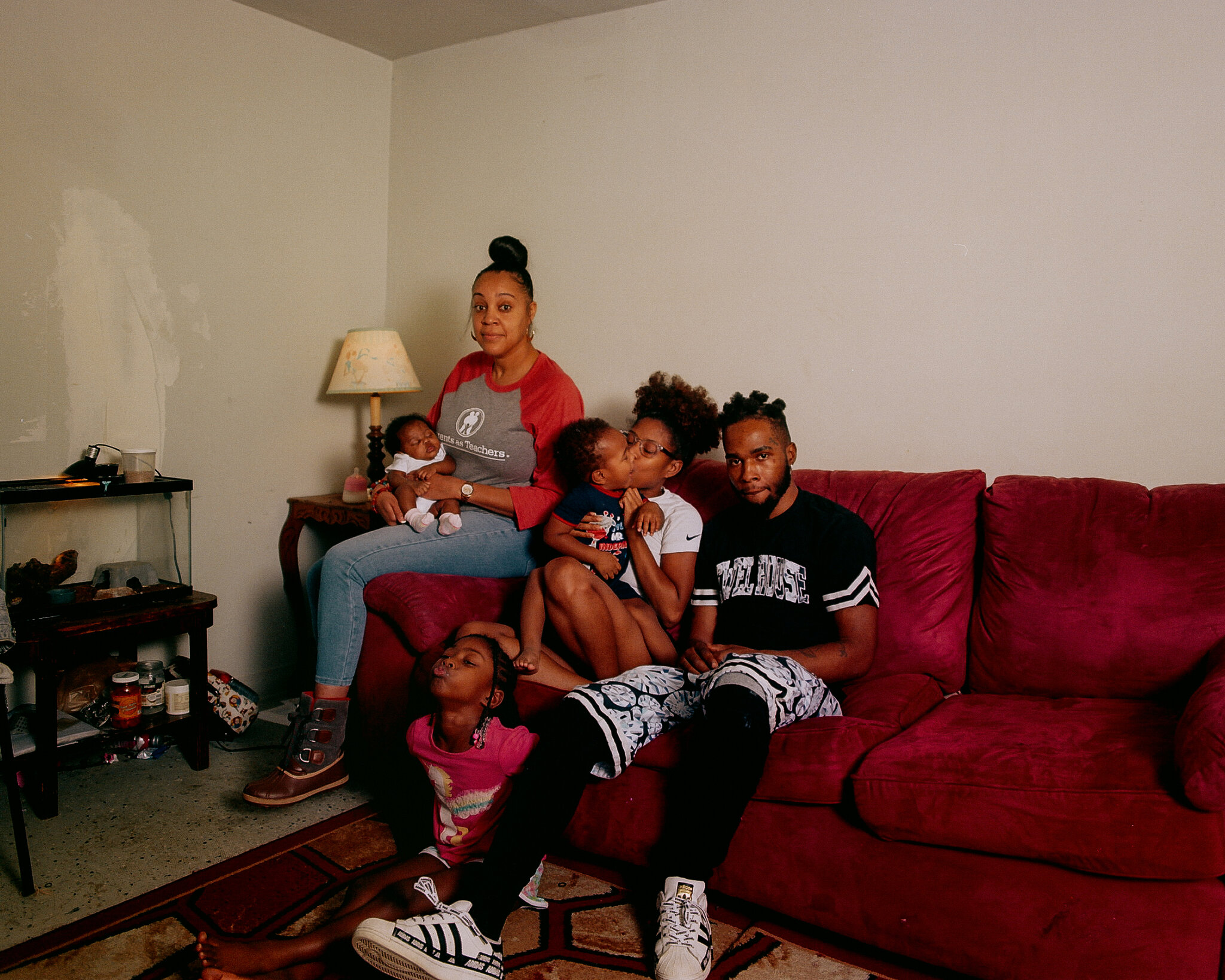 Fighting for Life: Black Women's Desperate Battle Against Maternal Mortality
Every day, women in the United States are faced with the reality of maternal mortality. According to the Centers for Disease Control and Prevention, black women are three to four times more likely to die of pregnancy-related causes than their white counterparts. This statistic is even more startling when you consider that black Americans make up only 13 percent of the population and yet account for more than 40 percent of maternal deaths in the U.S.
The significance of this disparity in maternal mortality has been brought to light recently with the announcement of a $1.7 million grant from the public health fund to a St. Louis-based doula program. The program, which focuses on providing holistic care for pregnant black women and their families, is part of a larger effort to reduce maternal mortality rates for African American women.
The grant is part of a larger push to address the racial disparities in maternal health outcomes. The St. Louis doula program is just one example of how organizations and communities are working to bridge the gap in access to care and improve the quality of life for black women and families. The program provides a range of services, including pre- and post-natal care coordination, mental health counseling, group sessions, parenting classes, and doula support.
The grant is far from the only resource available to address this issue. In addition to public health funds, many private organizations, including churches and nonprofits, are investing in maternal health initiatives. These initiatives range from providing access to doulas and midwives to offering educational resources and support groups. In addition, many states have passed legislation in recent years aimed at improving maternal health outcomes, including eliminating co-pays for pregnant women, expanding Medicaid coverage for doulas, and prohibiting insurance companies from denying coverage for prenatal care.
However, the fight for better maternal health outcomes for black women is far from over. Despite the efforts of the organizations and states working to improve the situation, the racial disparities in maternal mortality remain a major concern. In addition, many black women still lack access to quality healthcare, which can lead to further disparities in maternal mortality rates.
It is clear that more needs to be done to address the racial disparities in maternal mortality. Organizations, communities, and policymakers must continue to work together to find solutions that can reduce these disparities and provide black women with the resources they need to have healthy pregnancies and babies. It is only through a comprehensive, holistic approach that we can ensure that all mothers have access to the care they need and deserve.
| | |
| --- | --- |
| | |
| 3M Clinpro 5000 | PreviDent Brush-on Gel |
| Get a stronger smile with Clinpro 5000 fluoride toothpaste. Reduces cold sensitivity and remineralizes lesions. Contains natural ingredients for a brighter, healthier smile. | Experience extra-strength fluoride protection with Colgate PreviDent Brush-on Gel! Ideal for at-home use by adults. Easy to apply, once daily use. |
The St. Louis doula program is one example of how organizations, communities, and public health initiatives are making a difference in the lives of black mothers. With the help of this grant and the organizations across the country working to improve maternal health outcomes, we can move closer to our goal of eliminating the racial disparities in maternal mortality.
Every woman deserves access to quality healthcare during her pregnancy and the support she needs to have a healthy baby. We must continue to fight for the rights of black women and families and do everything we can to ensure that they have the resources to have healthy pregnancies and babies.